Measure the potential impact of our brand automation platform
The marketing ROI delivered by Outfit can be quantified across both time and resources saved.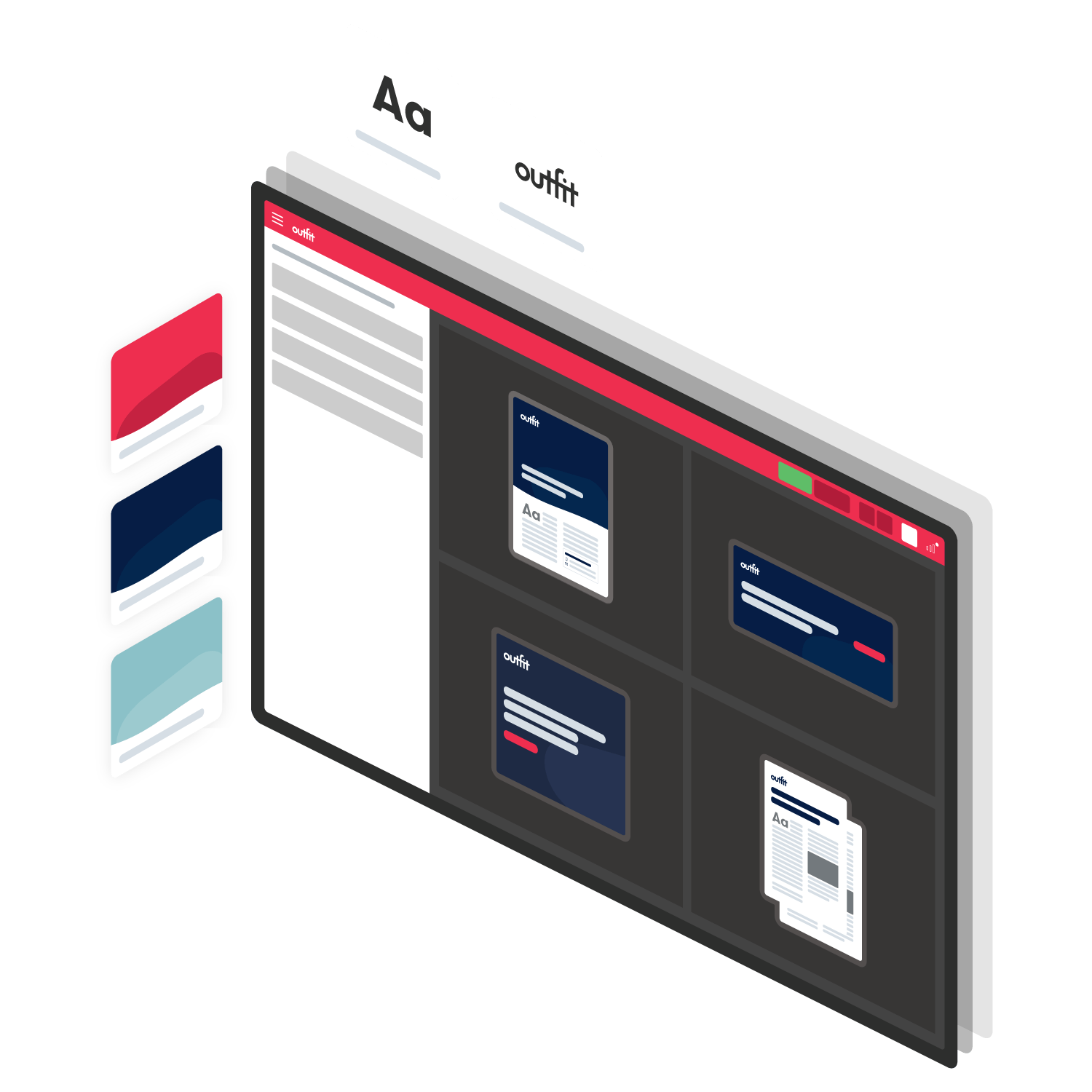 Select your industry type
Enterprise
Large businesses outside a franchise or real estate model
Franchise
Franchisors and multi-site franchisees
Real Estate
Real estate brands and real estate franchises
University
Universities and higher education institutions
This ROI calculator provides broad calculations on a number of factors in marketing production, using assumptions based on our experience in the industry. As such, it should not be taken as a guarantee of an outcome but an illustration of the potential savings that can be realised through use of the service. We do not promise that your experience will necessarily match the prediction in this calculator, and you should make your own enquiries before making any purchasing decisions. To the maximum extent permitted by law, we limit our liability in connection with the calculator to the resupply of the calculator or paying the cost of resupplying it to you.
Good marketers get excited about return on investment (ROI) and we get that.
We understand how important a strong brand is, we understand how important it is for you to deliver even one more campaign in market, and we understand how time intensive and expensive it can be to do both.
Use our marketing ROI Calculator to calculate the scale of your existing work and the time and resources that could be saved by implementing Outfit.
Inconsistent branding also costs you in terms of brand equity and value. Our ROI calculator also calculates the volume of brand elements potentially at risk every time collateral is created. By developing creative in Outfit, you minimise the risk and impact of inconsistent branding.
90%
lead time reduction for 12RND Fitness campaign creation
3500+
jobs self-serviced at Monash University last year
10000+
documents created by Red Hat teams