Effective and creative real estate branding software
Outfit empowers your agents to easily and quickly create the sales collateral they need for success. Use your existing data to automate and personalise your real estate creative.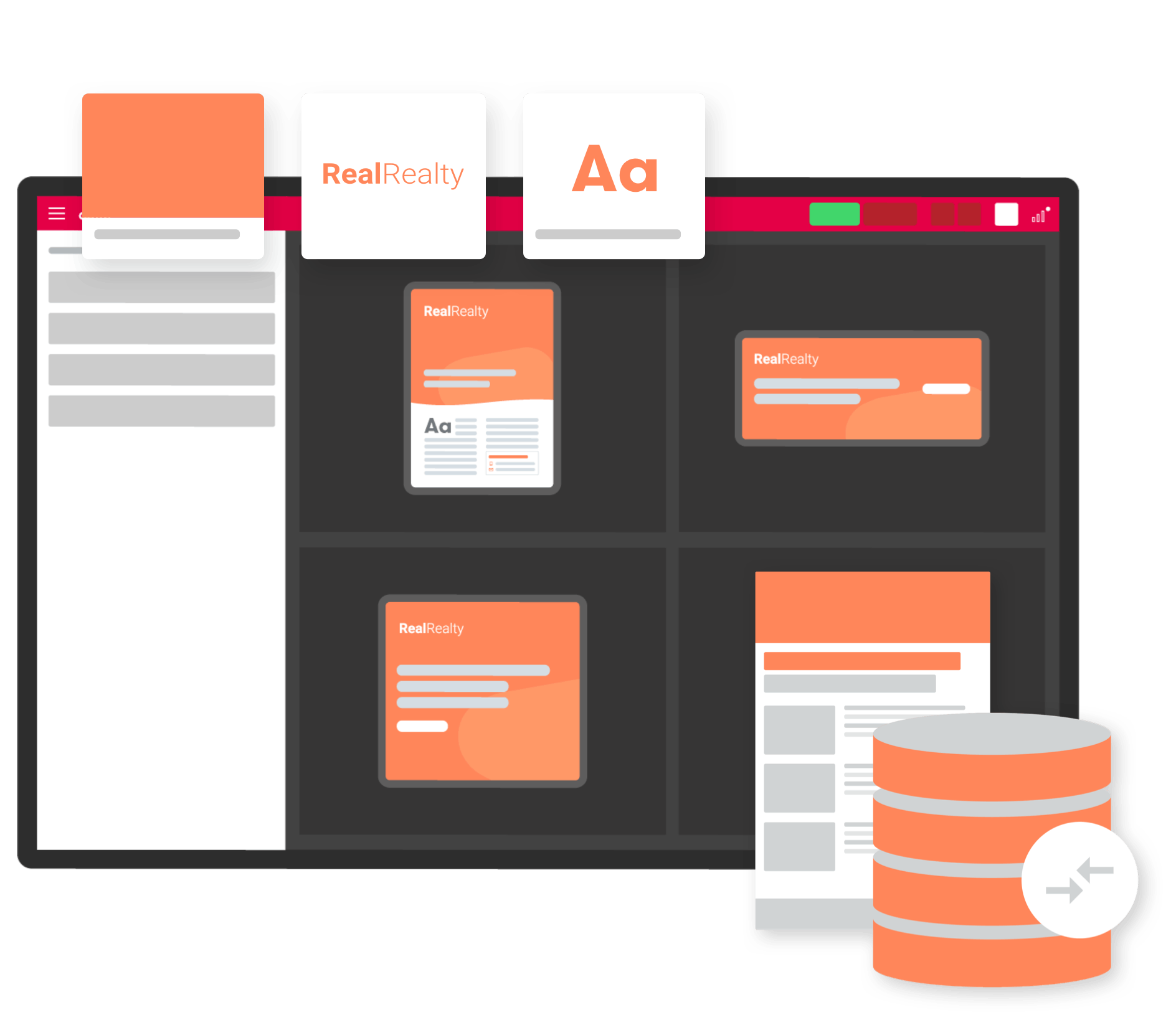 Tailored collateral at scale
Creating the full suite of collateral needed for a sale is time-consuming and downright fiddly. With Outfit's multi-edit functionality you can seamlessly create and tailor all collateral simultaneously to create a full sales kit quickly and easily using your real estate branding.
Efficiency through marketing collateral creation
Maximise existing data
Use your existing data and systems to ensure tailored content creation to drive sales
Empower agents
Your agents can create their own, always on-brand, collateral
Personalised content at scale
Each piece of real estate creative can be easily personalised in real time without the effort
Integrate with your existing data
The data you need is already available in your CRM and data display systems. Outfit, as a real estate branding and marketing tool, integrates with these systems to allow your agents to create detailed real estate creative without manual data entry.
Outfit integrations
Faster to market
In a competitive market, speed to market can give your agents an edge. By using your existing data, responsive templates and automating real estate branding, you can produce all your sales collateral without the need to brief a graphic designer.
Design without the designer
Printer agnostic
Outfit is printer agnostic as a real estate software program, allowing your agents to make production savings by decoupling from mandated print suppliers and allowing your network the freedom to choose different print suppliers.
Real estate data drives personalised print through Outfit
Reduce your costs
As well as decreasing the time it takes to get a sales campaign in market and decreasing your dependency on a mandated printer, Outfit also ensures you can reduce your graphic design costs. Agents who outsource the graphic design to a freelancer will be able to create the collateral they need in the platform without design software or a designer.
Calculate the ROI of Outfit
Maximise your brand
Your franchisees and agents align with your brand because of the power and equity of it. Your buyers and sellers choose your brand because they understand it will secure them the best outcome. Your brand brings with it the power to open doors and close deals.
Maximising your brand presence through the Outfit platform provides you with an advantage while also continuing to increase the equity in it. With brand control and consistency, you can create a commanding presence in market.
The power of brand integrity