Streamline marketing processes with our marketing production software
Customers expect more from every experience with your brand and Outfit ensures marketers can deliver this. Outfit understands the goals of a marketing team and makes it easier to achieve these.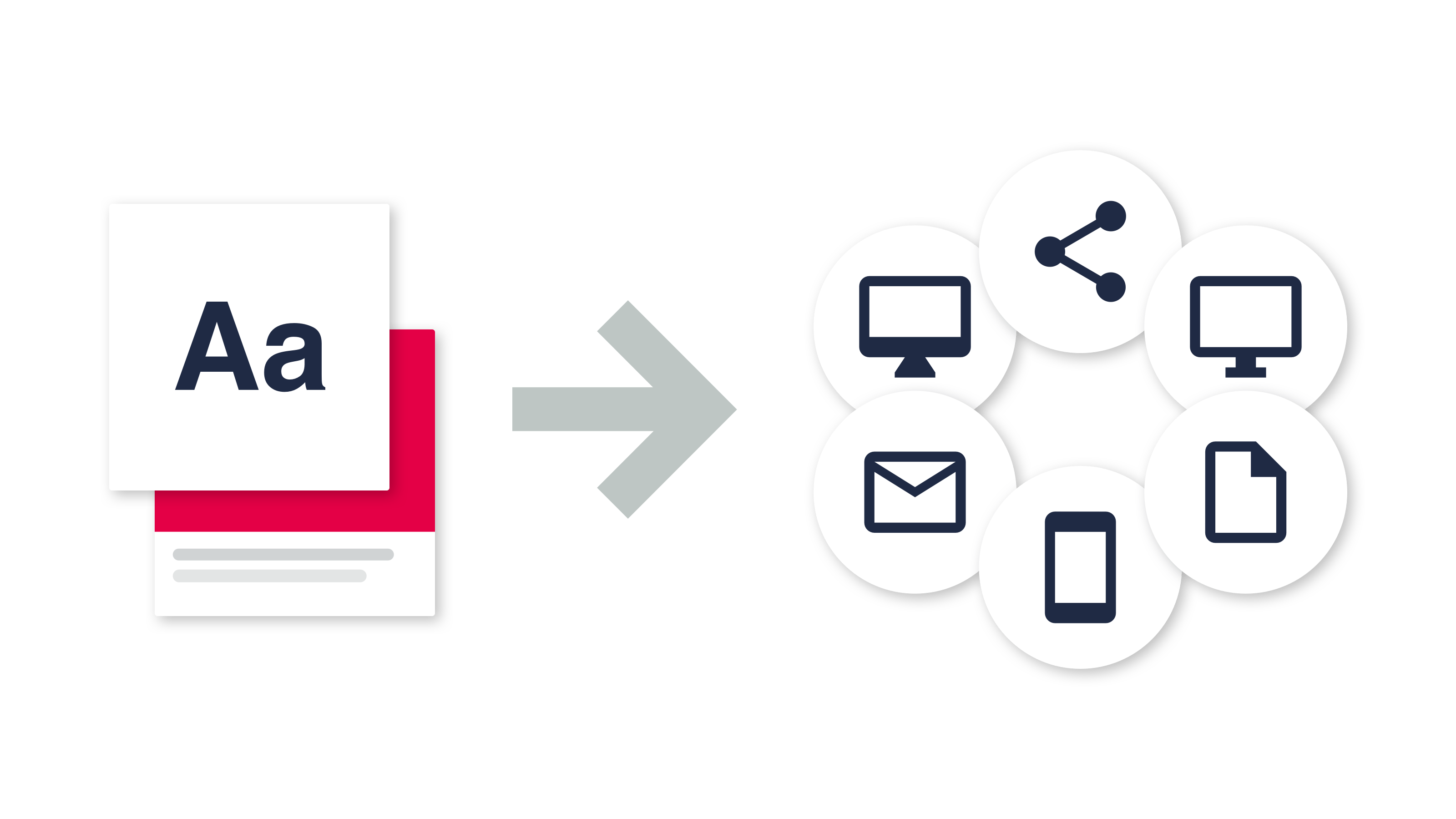 Delivers for both centralised and decentralised marketing teams
No matter your marketing team structure, Outfit provides a robust platform to build and deliver your campaigns and collateral using our content production software.
Centralised brand and marketing
Speed to market
Be faster to market, more frequently
Approvals
Be confident with approval workflows
Speed to market
As a marketer, you chase engagement and sales targets. You juggle multiple markets, campaigns, channels and target markets. We know marketers struggle to produce enough on-brand content to satisfy your customers and deliver sales. Outfit's content production software allows you to build a campaign quickly, ensuring you can be faster to market.
Executing extra campaigns, made easier
Reduce risk
Putting your brand in the hands of your stakeholders may seem counterintuitive, but Outfit de-risks this scenario by only allowing them to edit and use certain assets. You can then work strategically and implement high-impact campaigns while your internal clients self-service. Your teams and your clients don't need to wait for detailed design processes, and you don't need to worry about the wrong thing being in market.
The best examples of marketing mistakes
Reduce your production costs
Working with agencies is often time-consuming and expensive. Each campaign element built often goes through 2-3 proofing rounds before approval. Then once in market, any changes you make need to go through the same process. Outfit reduces your production costs by allowing you to build campaign assets and iterate quickly.
Marketing ROI of Outfit
Approval workflows for peace of mind
With your internal clients now able to self-service, Outfit provides further peace of mind with in-built approval workflows. Each asset goes through the exact approval workflow you need it to within your team whether that is single or multi-tier approvals.
Be sure with approval workflows
Use your martech stack to personalise more
Marketing teams now have a wealth of technology and data they use within your everyday functions. Outfit is complementary to your current martech stack - we integrate with and ingest data from CRMs, marketing automation, email platforms, social channels and programmatic ad-serving platforms to break down data silos and increase personalisation and help drive better results.
Why personalisation matters to drive better results
Calculate the difference Outfit can make
Select your industry type
Enterprise
Large businesses outside a franchise or real estate model
Franchise
Franchisors and multi-site franchisees
Real Estate
Real estate brands and real estate franchises
University
Universities and higher education institutions
This ROI calculator provides broad calculations on a number of factors in marketing production, using assumptions based on our experience in the industry. As such, it should not be taken as a guarantee of an outcome but an illustration of the potential savings that can be realised through use of the service. We do not promise that your experience will necessarily match the prediction in this calculator, and you should make your own enquiries before making any purchasing decisions. To the maximum extent permitted by law, we limit our liability in connection with the calculator to the resupply of the calculator or paying the cost of resupplying it to you.