Self produce on brand Government communication quickly
From digital to print, Outfit empowers your government teams to self-produce content at scale and at speed.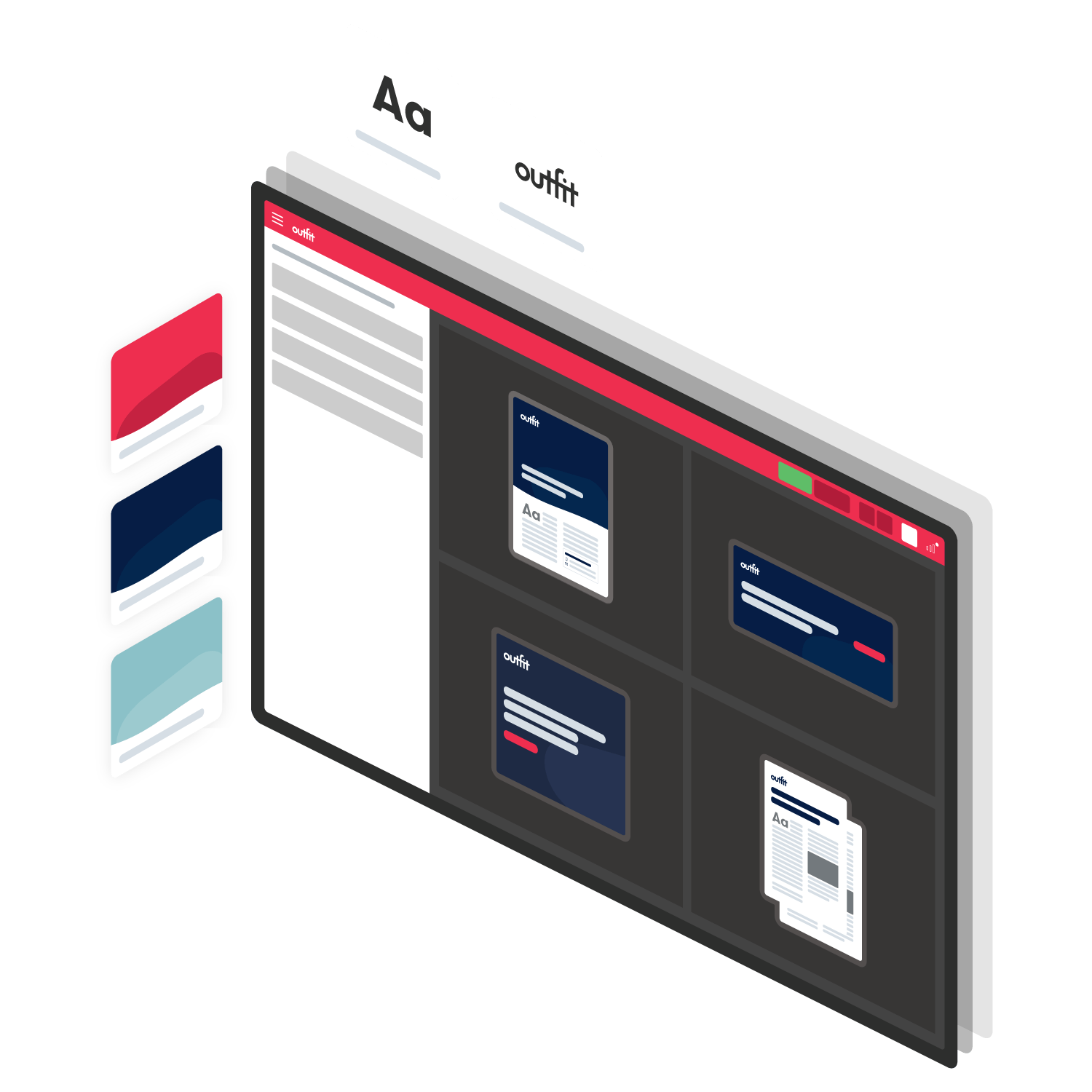 We work with organisations across the globe. Here in the UK we're proud to service:
Part of the G-12 framework
We are an official Government Service Supplier and part of the G-12 Government digital framework. This certification enables Government organisations to have access to our groundbreaking Brand Automation technology.
Enable quick production
Standardise all of your department's communication material, produce it quickly and at scale, all while integrating with your existing Martech stack.
Templated, on-brand collateral
Content creation at scale across any channel (digital & print)
Content Kits to guide your teams the content they need
Setup pre-approved content for quick and easy use
Guarantee brand compliance
Guarantee brand compliance, with access to clear audit trails and approval workflows that govern the correct sign-offs before going to market.
Approval workflows govern the correct sign-offs before going to market
Integrations with leading sales and marketing technology
Clear audit trails highlighting every change made to a design
Brand, legal and compliance controls to mitigate risk
Discover more about how Outfit can enable your Government communication