Improve your LAM with Outfit's franchise marketing software
Creating on-brand LAM is easy with Outfit. Local area marketing is created seamlessly through Outfit without the need for designers.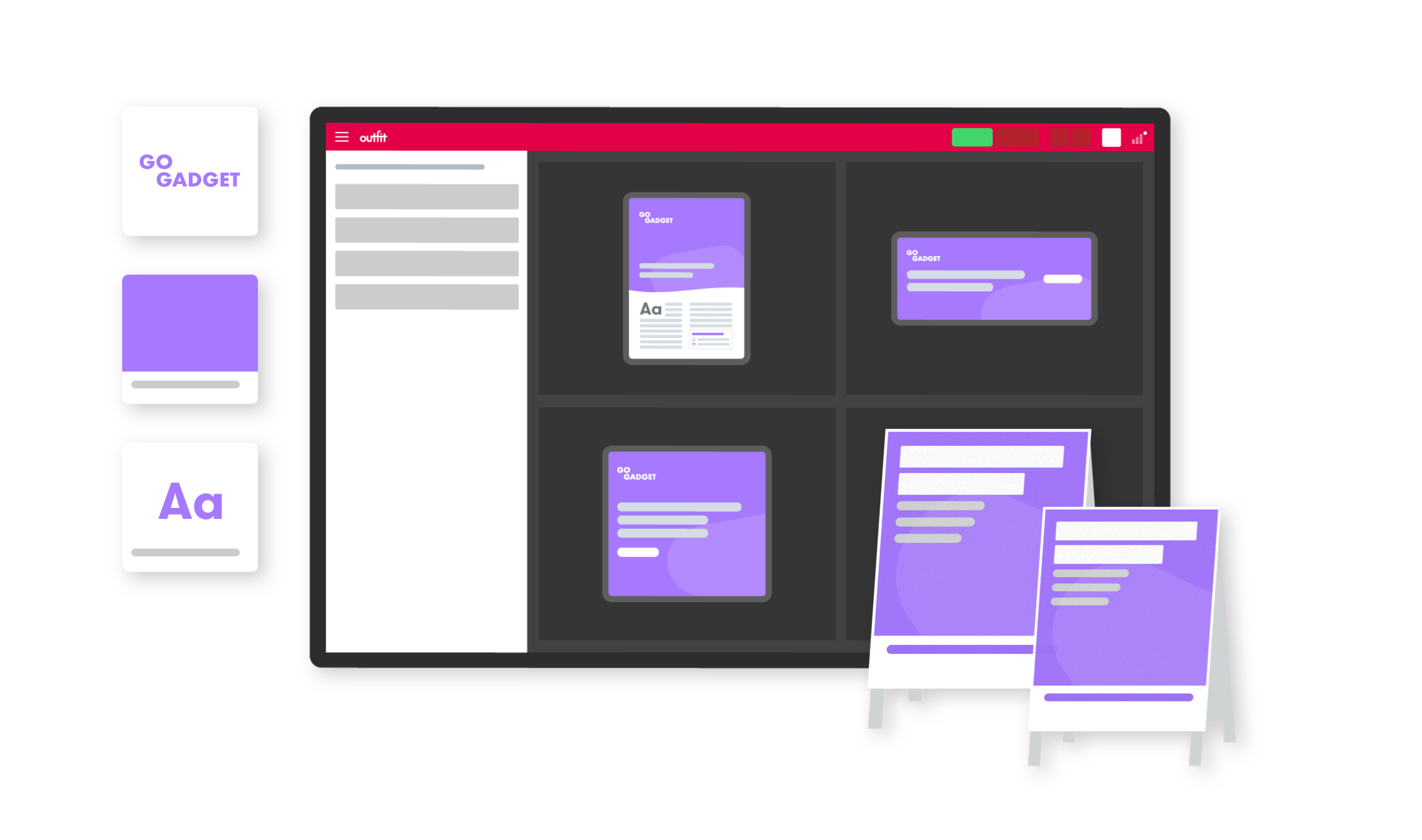 Lengthy lead times, gone
Your local paper calls with a great offer, and you want to put together a press ad. The deadline is today, and you know the central marketing team want to help but can't hit this deadline. Outfit ensures a fast turnaround by drawing on existing, customised templates so you can build and submit your press ad.
More power through on-brand templates
Speed to market
Deliver on-brand solutions with speed
Customised templates
Templates designed for your LAM activities
No need to rely on a designer
Create your LAM without the expense of a graphic designer
No need to rely on a designer
Most franchisees have several design options - use only what is supplied by your franchisor, make design requests of the marketing team or employ a freelance graphic designer. These solutions can lead to you feeling frustrated. Outfit eliminates this frustration by empowering you to produce collateral in the platform, without the need for a graphic designer or design software.
Throwing out the old design request process
Brand integrity
As a franchisee, you bought into the very brand you are now a part of, but ensuring you keep the integrity of the brand sounds easier than it is. There are complex brand guidelines, long lead times and tight deadlines to navigate. Outfit allows you to keep the brand strong while creating collateral yourself.
The power of brand integrity for franchise
Reduce your production costs
Instead of engaging a freelance designer, you and your team can use Outfit to build your collateral seamlessly. Each item will always be on-brand, will be created quickly and ready for printing or digital distribution.
Marketing ROI for your franchise